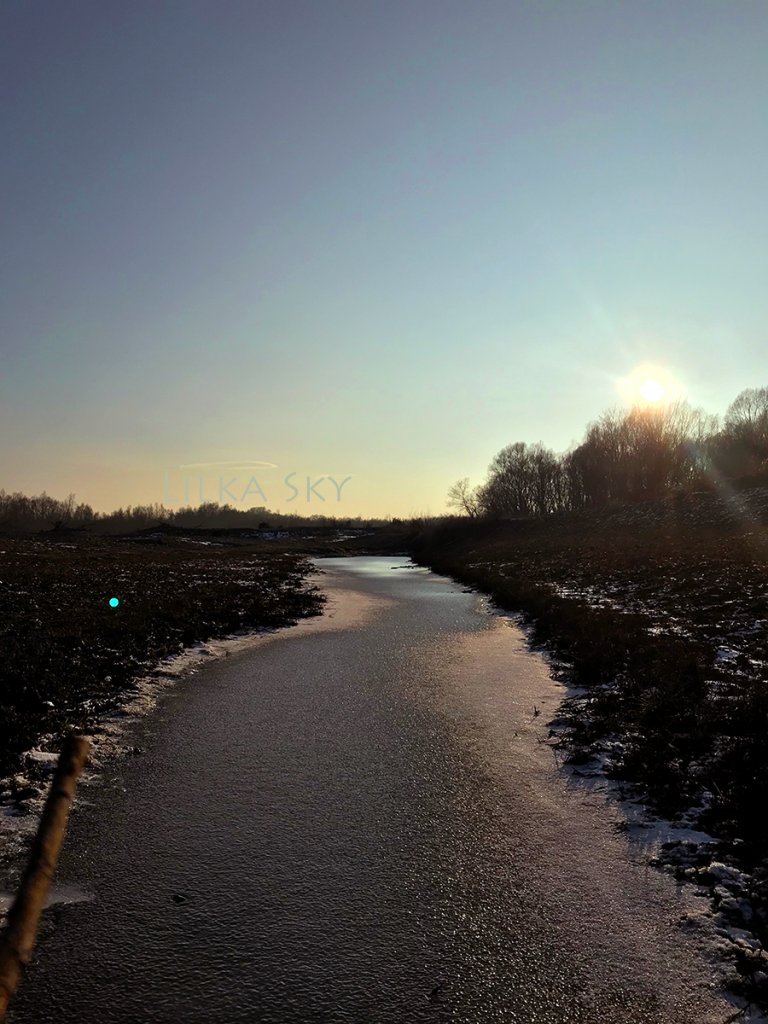 Hi all! If you have read my blog for some time, you probably how I like winter season. That's not a secret, in my Instagram profile Lilka Sky you can watch how I complain about snow absence, looking forward to skiing, and telling in Stories about the temperature outside.
However, our ancestors observed nature and believed that the first and second of February are the beginning of spring. Nature awakens was celebrated, birds came home from warmer countries. This tradition is very old and you can find its roots practically in all cultures of the Northern Hemisphere where there are seasonal changes.
Actually, these days the weather has in fact improved. Yesterday was still cold, -2C in the morning but no wind and quite warm in the afternoon. Usually, at the beginning of the February, I take off the decorations from my withered christmas tree (I use for this holidays so-called "tree" made from spruce branches) and symbolically burn it near the river.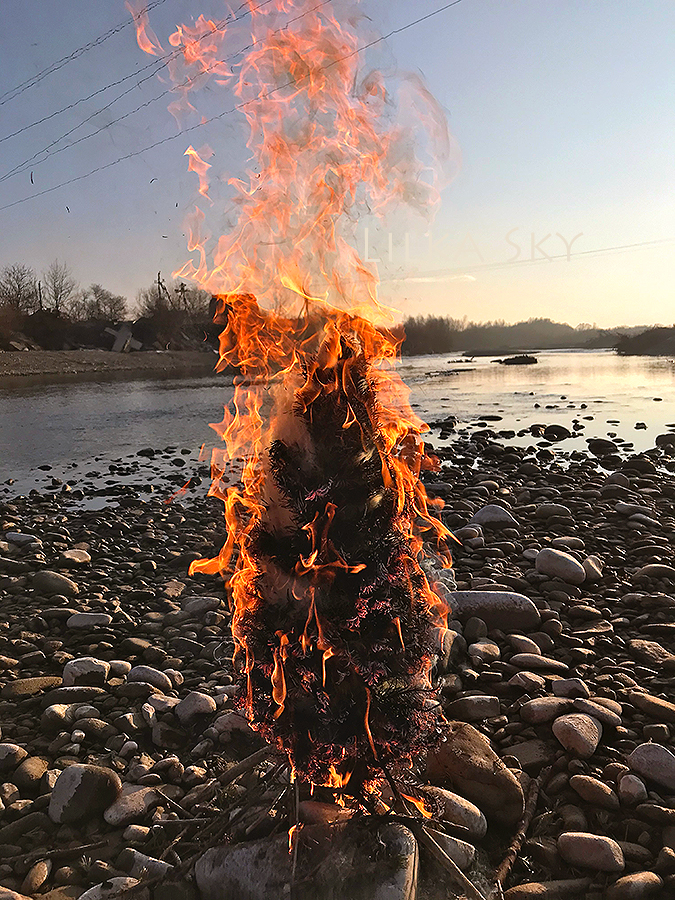 To tell you the truth, every year the weather is different, sometimes even rainy. Yesterday it was very nice and sunny, I put on a light jacket and felt good in it. The fire was easily set in a special place, and I enjoyed the beautiful scenery.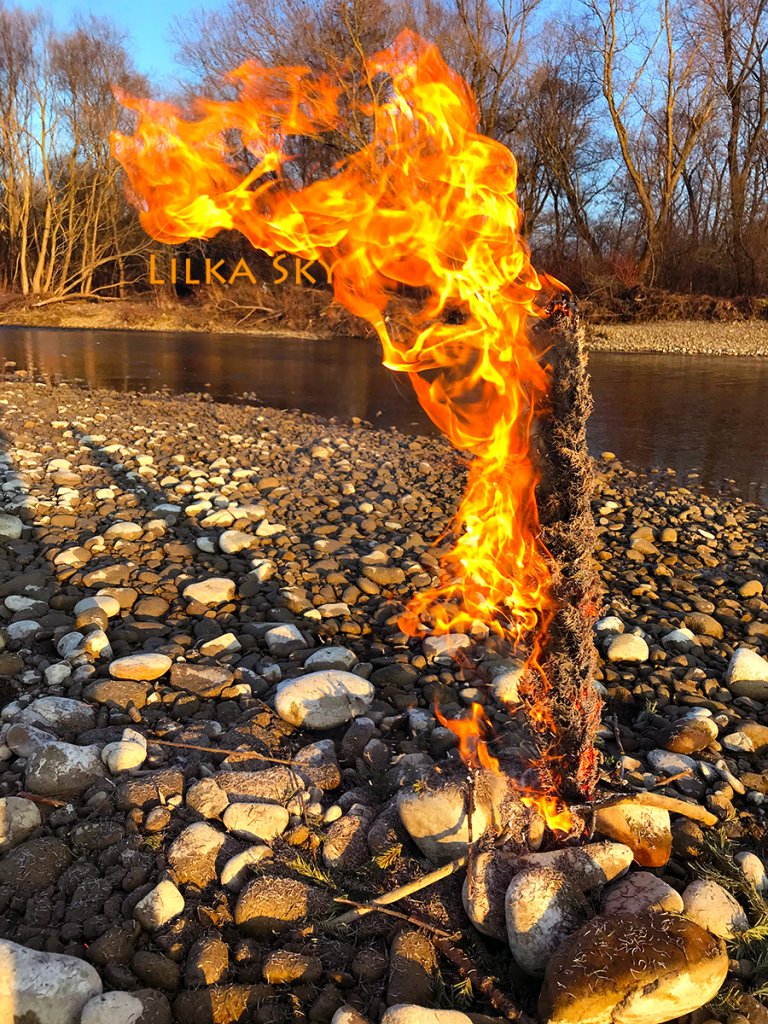 Surprisingly, a wedge of cranes flew above my head. It was so unpredictable and my camera was off at that moment. They went through the smoke and flew fast in the sky.
I haven't seen anything like this before. Those sounds and energy made an unforgettable memory.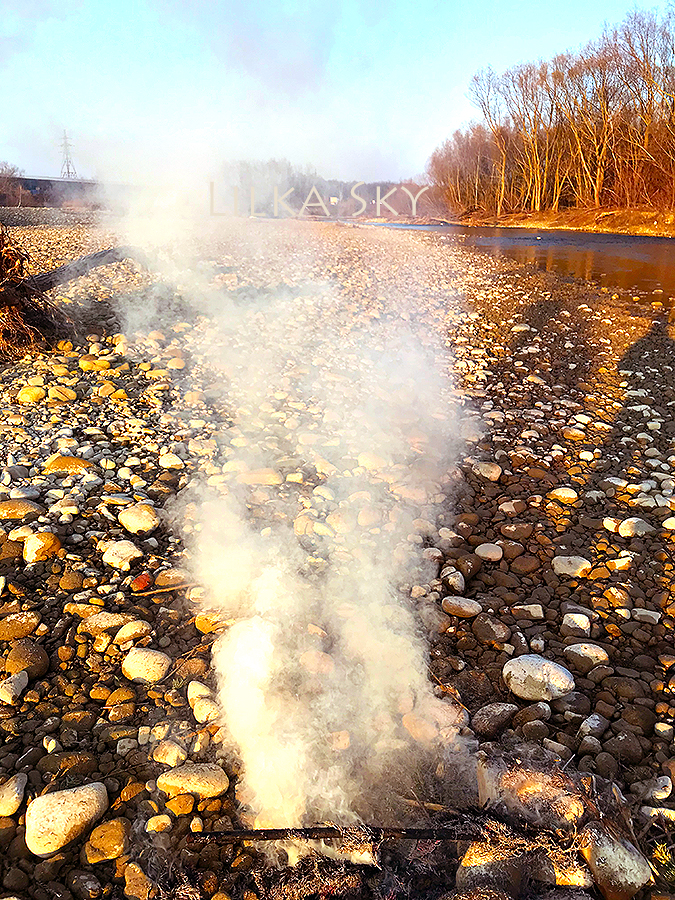 So, dear winter! After my favourite birds have come home early this year, please, go away. See you in December.
Your LilkaSky! @lilka.sky ^.~ ❤️
►LilkaSky – https://lilkasky.com/
►ETNOcook website – https://etnocook.com/
👍 Facebook – https://www.facebook.com/lilkasky/
📷 Instagram – https://www.instagram.com/lilka.sky/
✌️ Twitter – https://twitter.com/lilkasky
📩 Mail – [email protected]⠀